Modern bracket- systems are comfortable, precise, and aesthetically pleasing.
Combined with Hi-tech orthodontic archwires, these systems guarantee a fast and efficient treatment.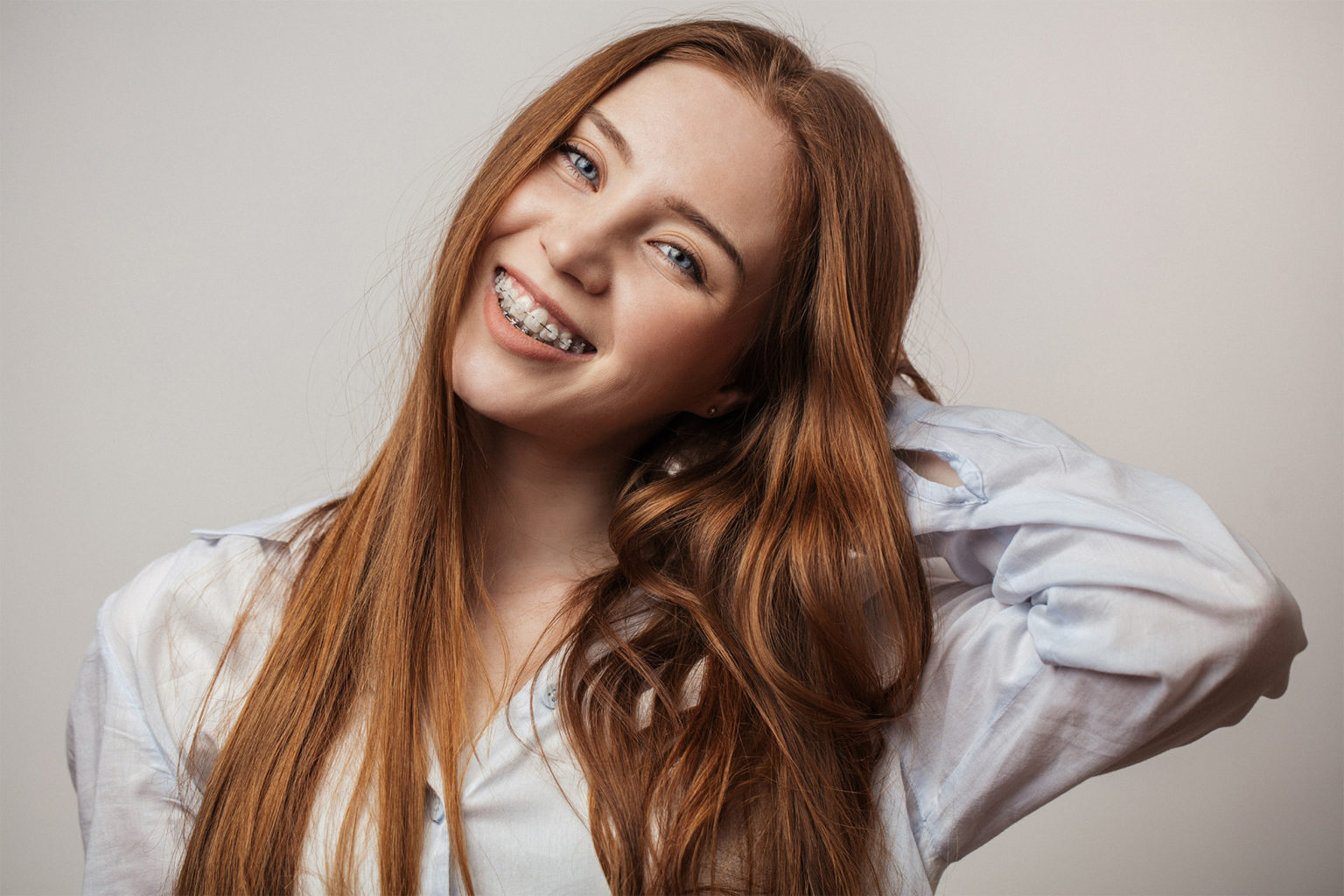 An orthodontic bracket is bonded on the buccal surface of every tooth, according to the wished, planed movement. A thin archwire is then attached to the brackets. The archwire will deform according to the initial tooth position (malocclusion, malalignment). However due to its elastic properties and "memory effect" the archwire will over time reach its initial form. In this manner the force applied to the teeth via the system bracket-archwires initiate and dictate the tooth movement. During the orthodontic treatment, a sequence of different archwires will be used, as the teeth are moving to their wished, optimal position.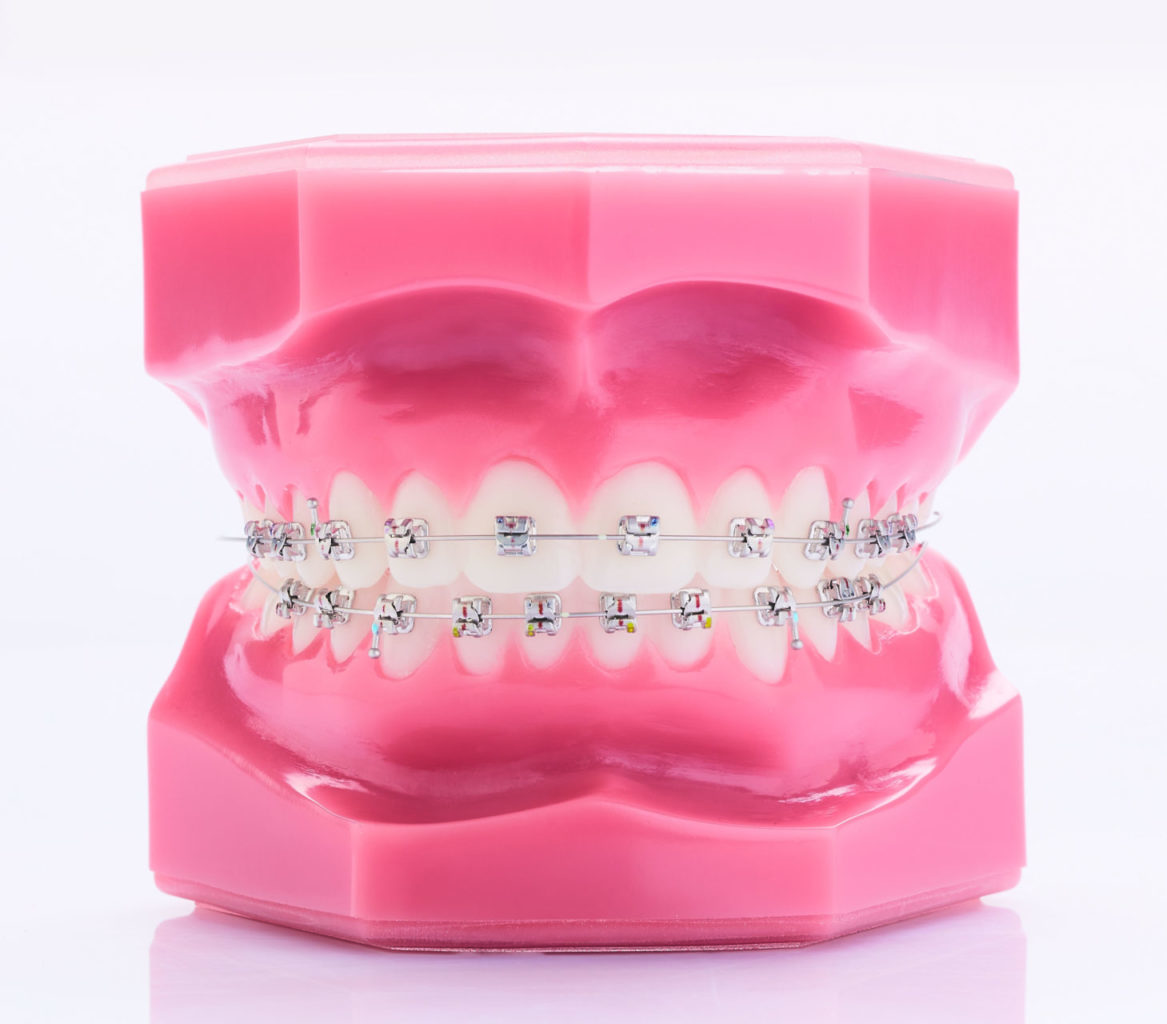 Elegant, tooth-colored ceramic brackets offer an elegant alternative for the ones who would like to keep their treatment more discreet.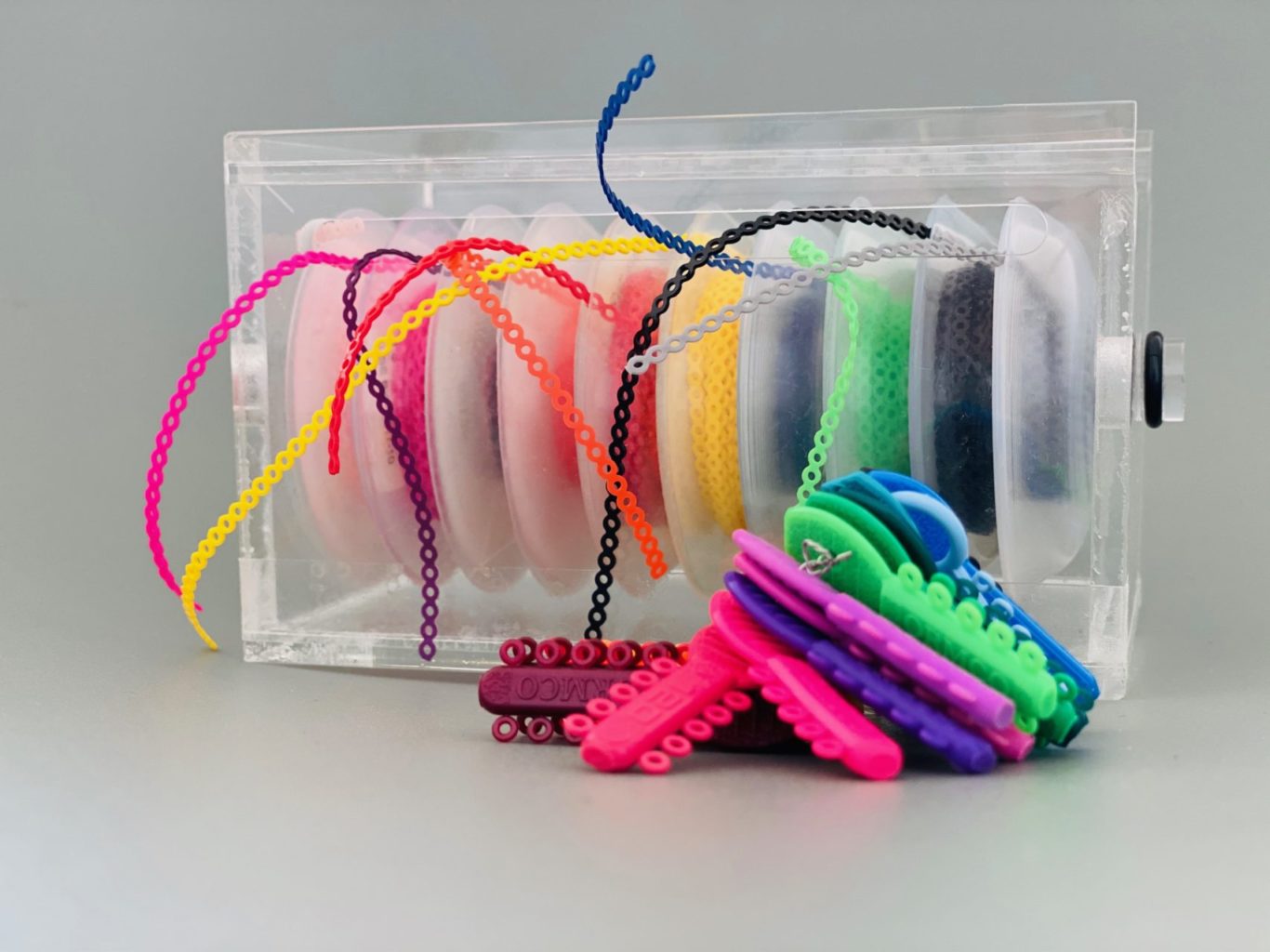 For our younger but also for our older patients who like having fun, there is a colorful spectrum of accessories to pump-up the joy factor of their treatment.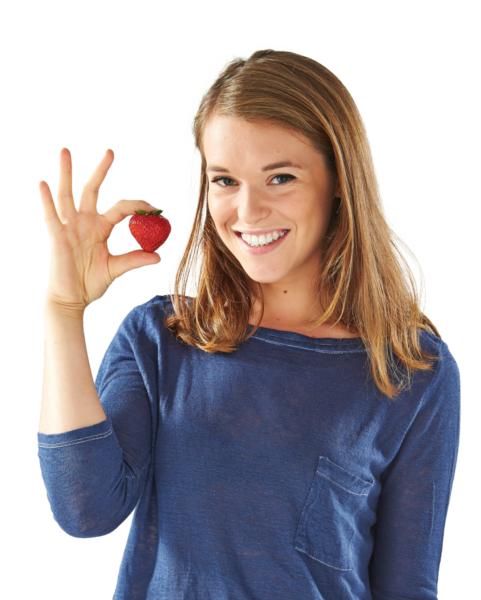 …are suitable for every age.
…are ideal for the correction of complex cases (retained and impacted teeth, space closure after tooth extraction, deep bite correction, asymmetries)
…can be combined with other orthodontic appliances (headgear, Expansion appliance etc)
… cannot be removed by the (impatient) patient. Therefore, they guarantee a maximum control and treatment efficiency.