Combined Orthodontic and Orthognathic (Surgical) treatment
In extreme situations, an orthodontic treatment alone will not suffice to create both an optimal occlusal correction and an aesthetically pleasing result. In these complicated cases, a combined orthodontic & orthognathic surgical treatment is necessary to produce the best possible functional and aesthetic result without compromises.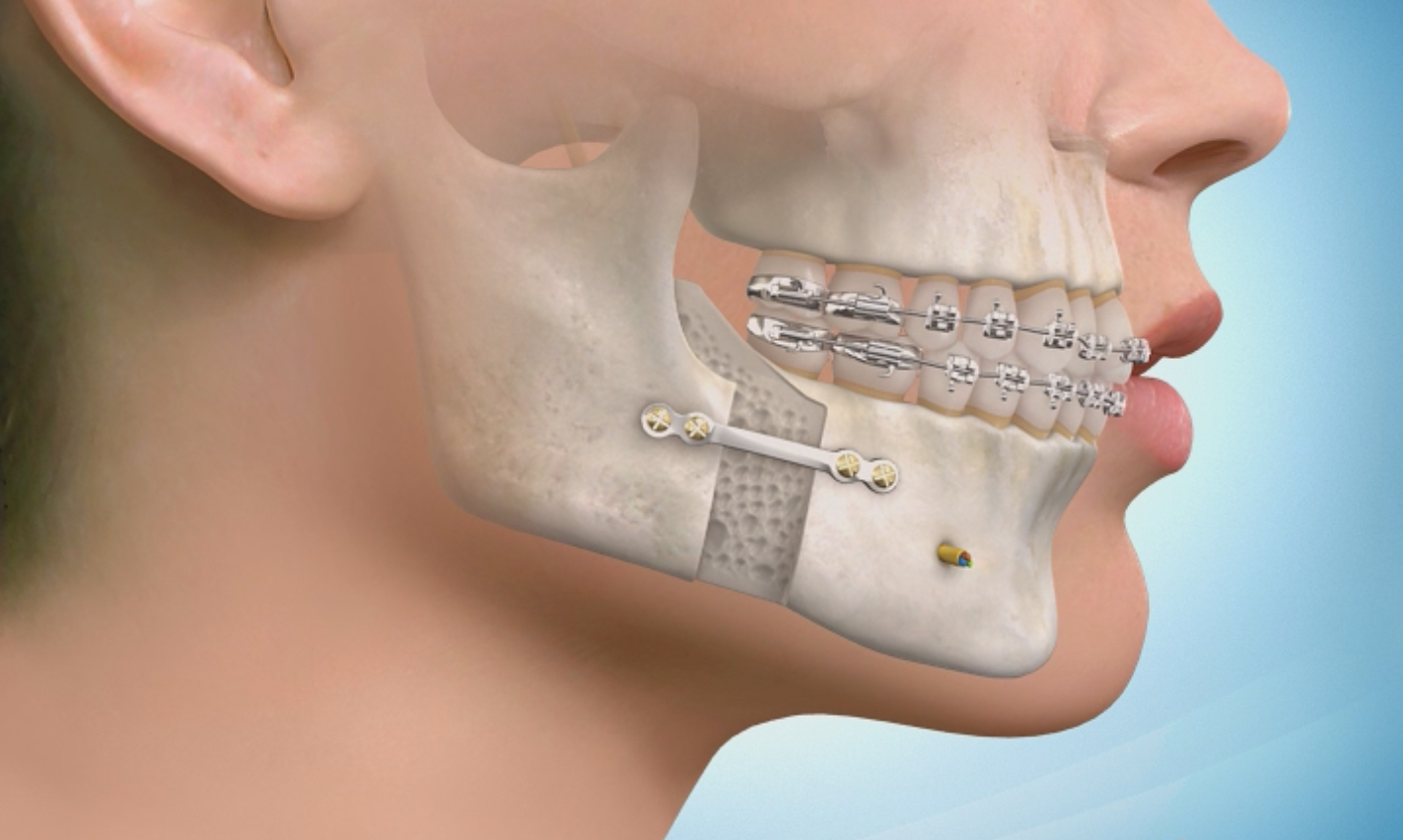 Your orthodontist works closely with the orthognathic surgeon. They will plan and execute your individual treatment together step by step. Before your operation, both jaws will be properly prepared with fixed braces or with Invisalign so that they fit perfectly after the surgery.
Combined orthodontic & orthognathic surgical therapies are suitable for…
…fully-grown patients.
…the correction of severely complicated malocclusions or jaw malformations
…patients who do not wish for aesthetic or functional compromises.
Our practice is the starting point for surgical therapies. We work together with a team of highly trained and experienced orthognathic surgeons. This type of treatment requires extensive consultation. Book an appointment with our office, we are happy to take the time to consult you.